FRIDAY OCTOBER 21ST - 4PM TO 7PM
Join us for an evening of fun, games, prizes and food!

• We will have 25 carnival game booths and activities including face painting, DIY photo booth, & many more!
• Each booth costs one game ticket ($0.50); Prizes are redeemed with a stamp card that you will receive with
your tickets. You will receive one prize stamp for participating in each game played and three for winning a
game ... everybody wins great prizes!
• There will also be a raffle to win Principal-for-the-day!
• Kids, parents and teachers are welcome to wear Halloween costumes!
Able to help? Any amount of time you are able to volunteer is appreciated.
Click here for our volunteer sign up!
NEW! Avoid the lines and pick up your presale tickets after school on Thursday, Oct. 20th from 2-3 pm in the gym! (Parents only please.) Tickets will also be sold after school on Oct. 20th from 2-4 pm and will be sold at the door at the event, as well.
How many tickets will you need?
Games

: 1 ticket each

Raffle

: 1 ticket each
• Food: Hot Dog Meal (hot dog, chips, water): 8 tickets - Hot dog: 5 tickets - Nachos: 5 tickets
Ticket Presale - Ends Wednesday at Midnight!
Purchase your carnival tickets now and save time and money!
15 tickets for $5 (tickets at the door will be $.50 each or 25 for $10)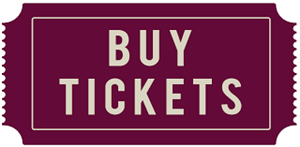 GENERAL INFORMATION
Registering will give you access to view the Directory online, make payments, and sign up for volunteer activities.

If you already have a Membership Toolkit account with another organization, you can use the same login here.
Need more information?